Episodes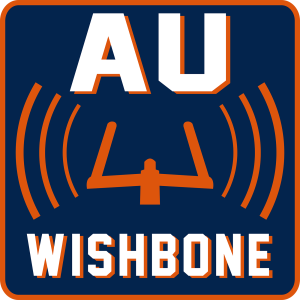 Monday Nov 08, 2021
Monday Nov 08, 2021
Van and John welcome aboard old friend and A&M alum Trace Shelton to discuss the game in College Station (that the AU Wishbone attended!). Plus a Miss St preview and more!
Be sure to catch our various videos during the trip to Texas, on AU Wishbone TV on YouTube.
Our new AU Football book! Nearly 500 pages including full-page player & coach illustrations!
WE BELIEVED: A LIFETIME OF AUBURN FOOTBALL is now on sale at www.auwishbone.com
Order direct from Amazon here!
Be a part of the AU Wishbone Family by becoming a patron of the shows:  https://www.patreon.com/vanallenplexico
A proud member of the War Eagle Reader family. Brought to you by White Rocket Entertainment.
Join us on YouTube: