Episodes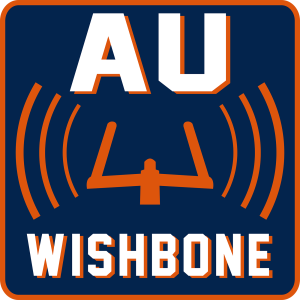 Tuesday Sep 07, 2021
Tuesday Sep 07, 2021
John and Van have been/are on the road this week, so they hook up via phone for a quick chat about Auburn's performance in the Akron game and the beginning of the Harsin Era. Full show coming later this week!
Our new AU Football book!
WE BELIEVED: A LIFETIME OF AUBURN FOOTBALL is now on sale at www.auwishbone.com
Order direct from Amazon here!
Be a part of the AU Wishbone Family by becoming a patron of the shows:  https://www.patreon.com/vanallenplexico
A proud member of the War Eagle Reader family. Brought to you by White Rocket Entertainment.
www.auwishbone.com
www.plexico.net
Join us on YouTube:
https://www.youtube.com/channel/UC3IQGWpVOTQEpUW4JbSDvOw