Episodes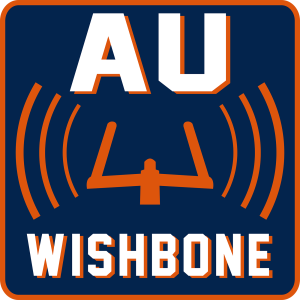 Monday Aug 07, 2023
Monday Aug 07, 2023
Van and John talk about the opening days of Fall Camp on the Plains, including the situation at running back and quarterback. They review former OC Al Borges's book, DENY OF THE TIGER, about the 2004 team. And they discuss the current situation with the PAC-12 and what it could mean for the SEC and college football in general. Plus Guess-the-Game and more! It's a jam-packed episode!!
Our AUBURN BASKETBALL BOOK is now on sale!!  David Housel has called it "The Best and Most Comprehensive Book ever written on Auburn Basketball."
Our AU Football book is nearly 500 pages including full-page player & coach illustrations!
WE BELIEVED: A LIFETIME OF AUBURN FOOTBALL is now on sale at www.auwishbone.com
Order direct from Amazon here!
Be a part of the AU Wishbone Family by becoming a patron of the shows:  https://www.patreon.com/vanallenplexico
A proud member of the War Eagle Reader family. Brought to you by White Rocket Entertainment.