Episodes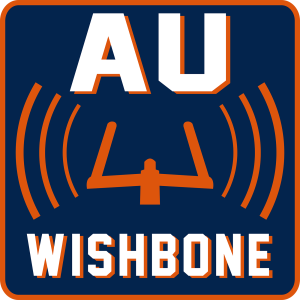 Monday Jan 03, 2022
Monday Jan 03, 2022
Van and John face the fact that they and the rest of the Bowl Pick 'Em competitors are all losing to TV's Boris the Tiger. They also discuss the fallout from the Birmingham Bowl and current player news, before turning their attention to the amazing Auburn hoops team that just may have big big things in its future!
Our new AU Football book! Nearly 500 pages including full-page player & coach illustrations!
WE BELIEVED: A LIFETIME OF AUBURN FOOTBALL is now on sale at www.auwishbone.com
Order direct from Amazon here!
Be a part of the AU Wishbone Family by becoming a patron of the shows:  https://www.patreon.com/vanallenplexico
A proud member of the War Eagle Reader family. Brought to you by White Rocket Entertainment.
Join us on YouTube: