Episodes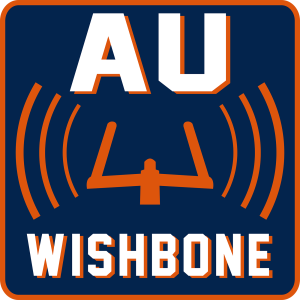 Monday Apr 24, 2023
Monday Apr 24, 2023
The good basketball news and the bad basketball news came hot and heavy, fast and furious this past week, and John and Van talk about all of it, and what it all means for Auburn. Plus: New rules for college football, to shorten the games! Good or bad idea?? The Football Portal opens! Who will come through? Coach Freeze's salary details are revealed! And what SEC team lost the most fans the last couple of years?? All this plus Guess-the-Game, Listener Questions and more!
Our new AUBURN BASKETBALL BOOK is now on sale!!  David Housel has called it "The Best and Most Comprehensive Book ever written on Auburn Basketball."
Our AU Football book is nearly 500 pages including full-page player & coach illustrations!
WE BELIEVED: A LIFETIME OF AUBURN FOOTBALL is now on sale at www.auwishbone.com
Order direct from Amazon here!
Be a part of the AU Wishbone Family by becoming a patron of the shows:  https://www.patreon.com/vanallenplexico
A proud member of the War Eagle Reader family. Brought to you by White Rocket Entertainment.