Episodes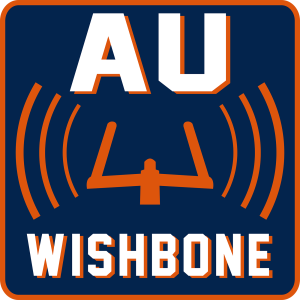 Monday May 22, 2023
Monday May 22, 2023
Van and John cover a vast amount of Auburn stories this week, from football transfers incoming, through softball and baseball, to the basketball roster shaping up, and much more! A great Guess-the-Game and quite a few Listener Questions, plus the bonfire that is the B1G at the moment (and the ACC too!)!! There's lots going on this week on the AU Wishbone Podcast!
Our new AUBURN BASKETBALL BOOK is now on sale!!  David Housel has called it "The Best and Most Comprehensive Book ever written on Auburn Basketball."
Our AU Football book is nearly 500 pages including full-page player & coach illustrations!
WE BELIEVED: A LIFETIME OF AUBURN FOOTBALL is now on sale at www.auwishbone.com
Order direct from Amazon here!
Be a part of the AU Wishbone Family by becoming a patron of the shows:  https://www.patreon.com/vanallenplexico
A proud member of the War Eagle Reader family. Brought to you by White Rocket Entertainment.