Episodes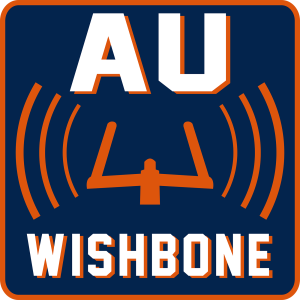 Monday Dec 20, 2021
Monday Dec 20, 2021
Van & John discuss the hoops team's big win at SLU (with Van in attendance!) and the latest in coaching hires and recruiting news, as well as a bowl game preview and a look at other bowls on the horizon. Plus Listener Questions and a Guest Guess the Game!
Our new AU Football book! Nearly 500 pages including full-page player & coach illustrations!
WE BELIEVED: A LIFETIME OF AUBURN FOOTBALL is now on sale at www.auwishbone.com
Order direct from Amazon here!
Be a part of the AU Wishbone Family by becoming a patron of the shows:  https://www.patreon.com/vanallenplexico
A proud member of the War Eagle Reader family. Brought to you by White Rocket Entertainment.
Join us on YouTube: